Spring 2017 Volunteers
Madison Chaney is a sophomore at Coe College, pursuing a degree in Theater and Computer Science. This is his first semester working with the Illini Gadget Garage and he became interested in volunteering after he came in with a computer problem. He enjoys working with the current staff and other volunteers, and wants to learn more about repairing technology. His favorite piece of technology is his tablet.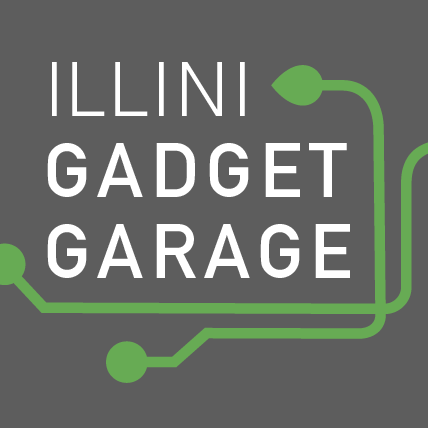 Kelly Greeling is a second-year graduate student in the iSchool at the University of Illinois at Urbana-Champaign.  Her bachelor's and previous master's in Criminology are from Southern Illinois University – Carbondale.  She loves traveling and spent 5 years teaching English as a Second Language in South Korea.  She plans to work in information assurance and e-government in the future and her favorite piece of technology is her iPad.
Kelsey Riggs has been a volunteer since Fall 2016 and is in her second semester of pursuing her masters in Information Technology at the iSchool at the University of Illinois at Urbana-Champaign, her focus is in Adult and Youth Services and Public Librarianship.  She recieved her undergraduate degree in English and Creative Writing and Southern Illinois University in Carbondale.  She first became involved in the Gadget Garage through LIS 451, Introduction to Networking, and stayed on because she enjoyed hanging out with everyone!  Her favorite piece of technology is her computer, but admits that she does need to give it some TLC.
Thanks to Our Former Volunteers!
Fall 2016: Amanda Elzbieciak, Kelsey Riggs, and Geoffrey Jacobs.
Spring 2016: Patrick Harrington and Kate Butterworth.
Fall 2015: Anna Shustitzsky, Liz Morris, Henry Grob, Alec Gramm, Patrick Harrington, and Daniel Abosso.